RUMORE n.347, December 2020.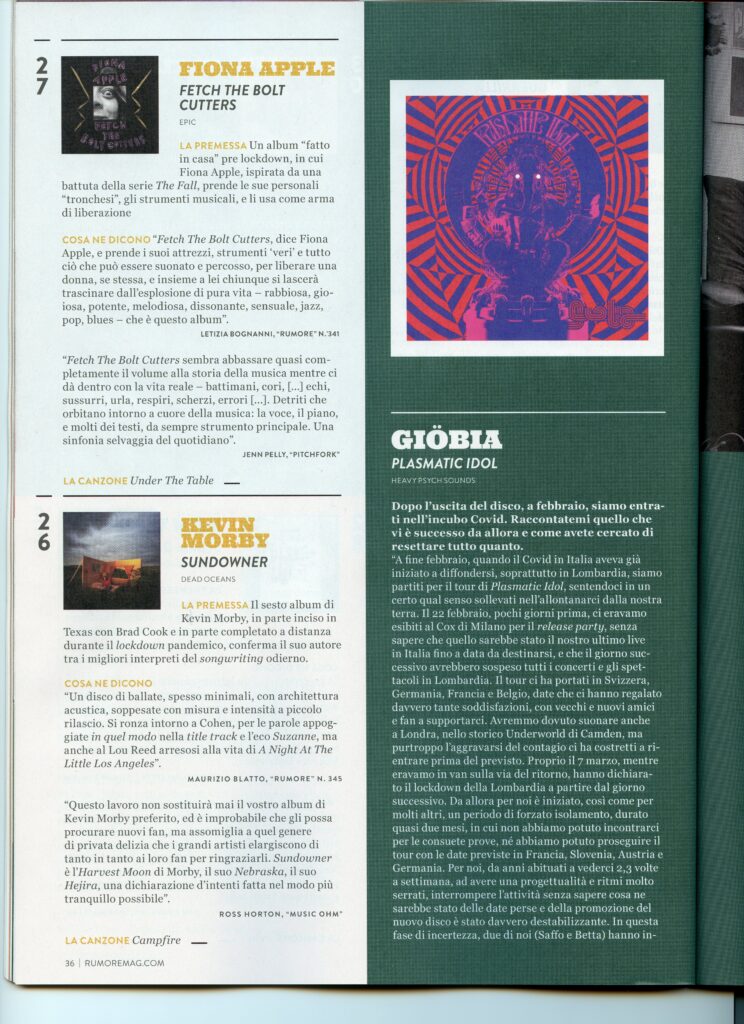 Claudio Sorge gave us the opportunity to talk about how we have been living this period and to announce that Melissa (synths/vocals) and Pietro (drums) have recently joined us.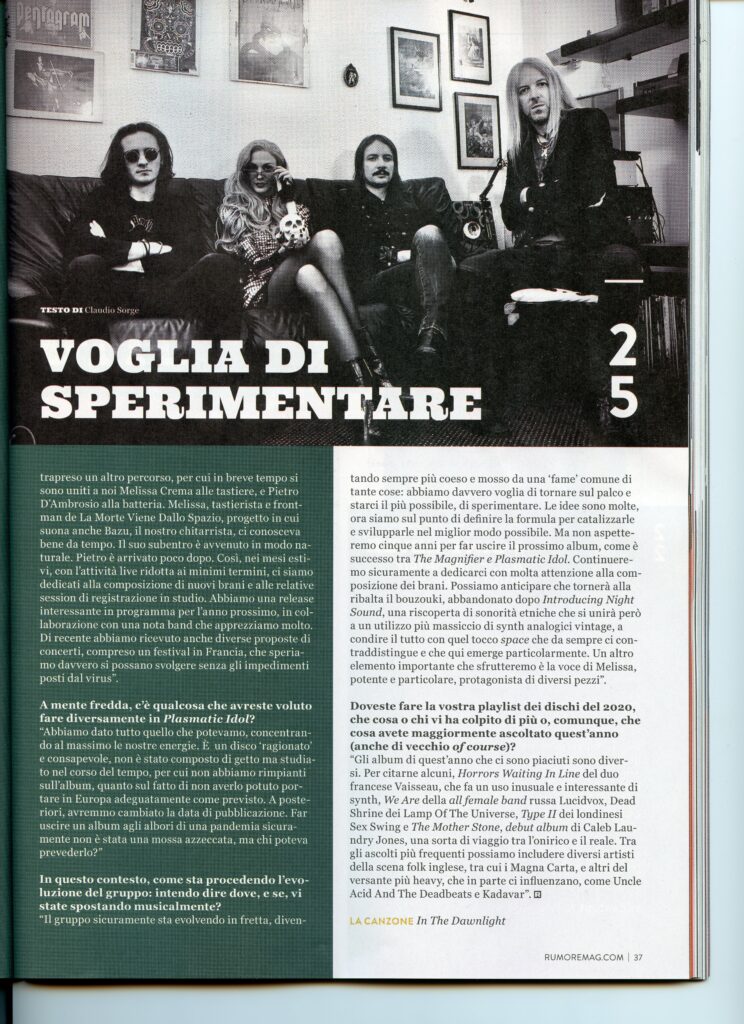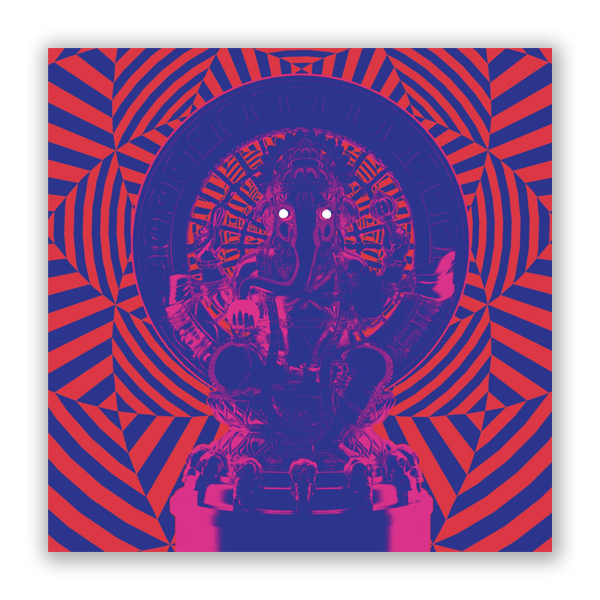 NEW ALBUM OUT 7TH FEB 2020
ORDER AVAILABLE AT BANDCAMP

NEW ALBUM OUT 7TH FEB 2020
ORDER AVAILABLE AT BANDCAMP
The mystical day 60s rock met neopsychedelic rock mixing up to the point of losing consciousness of their own essence, in an overwhelming and incessant soundtrack with an unmistakable Italian taste, that's when Giöbia's acid rock was born. In a vortex that leaves no way out, the unique melodies of this quartet take the listener into a world where the boundaries of reality are no longer defined and anything can ever happen. After their debut in 2009 with 'Hard Stories', the band firmly established itself in 2013 with 'Introducing Night Sounds', which suddenly brought them to the most important stages of Europe. In 2016 the milestone 'The Magnifier' assigned them a place among the most influential bands of the scene. Unable to stop in front of any challenge, Giöbia decided to go on astonishing their audience again finally forging 'Plasmatic Idol', which will see the light in 2020 via Heavy Psych Sounds, with the promise to upset and reconfirm them as the forefather of a genre that fascinates and amazes anyone who dare to leave themselves behind without fear of never returning.
The new Giöbia album "Plasmatic Idol" is simply impressive: a collection of different sounds and atmospheres, brings the listener to another sidereal world full of dreams and mind travels. You can clearly feel the influence of certain Pink Floyd in some passages but also pinches of Italian Progressive Rock, Horror Soundtrack from 70's movies, garage 60's influences, US West Coast Psychedelia, and late 60's Space Rock a la Hawkwind The production is delicate and smooth, the album flows without interruptions and the music immerses your mind in a cosmic dimension. The vintage organs and synthesizers are used in the best way possible, 8 tracks that capture your attention without distraction. Recorded at Trai Studio in Inzago, Milano. Engineered by Fabio Intraina. Produced by Bazu the guitar player and singer of the band and mastered By Brett Orrison (Black Angels, Jack White) at Spaceflight Records in Austin, Texas. The Great cover album and artwork is by Metastazis.