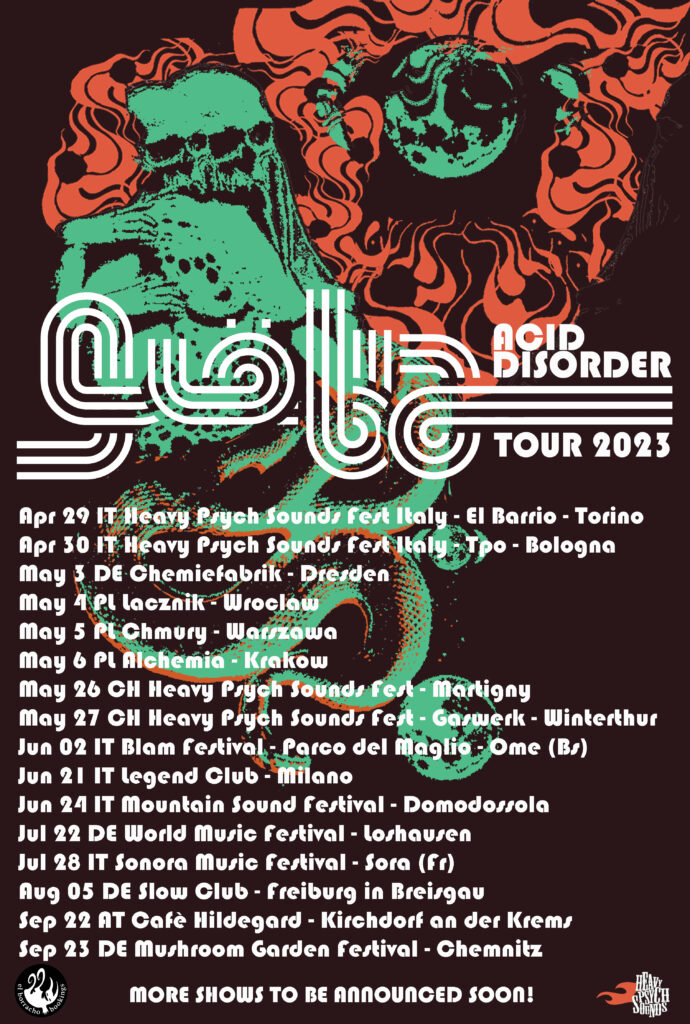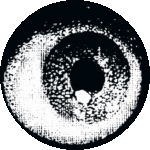 "Acid Disorder" is the latest astonishing work of the neo-psychedelia acid-rock riffers Giöbia.
The Italian quartet focusses its inspirations in 8 wonderful tracks as varied as homogeneous and fluid sounding, which result in a full-length album pleasantly rich in atmospheres and textures.
The eclecticism of the songs and their exotic flavor are rendered by the use of certain ethnic instruments – we can clearly recognize sitar and saz binding in an intriguing dance with vintage organs and synthesizers.
Such a fascinating mixture gives the band its own hallmark that makes it unique and recognizable among thousands.
"Acid Disorder" easily engages even the most demanding listener. We can hear certain kraut rock influences a la Amon Duul and Ash Ra Tempel which lead us to float in the cosmos towards new unexplored dimensions and reconfirm the purely space-rock taste of the band and its inclination to sci-fi soundtracks charm and mystery.
With this surprising album Giöbia invite us to enter their realm, that hidden place in the depths of their mind where anything can happen. Once again we abandon ourselves to altered states of consciousness, enchanted by the lysergic side of a music that is both familiar and new.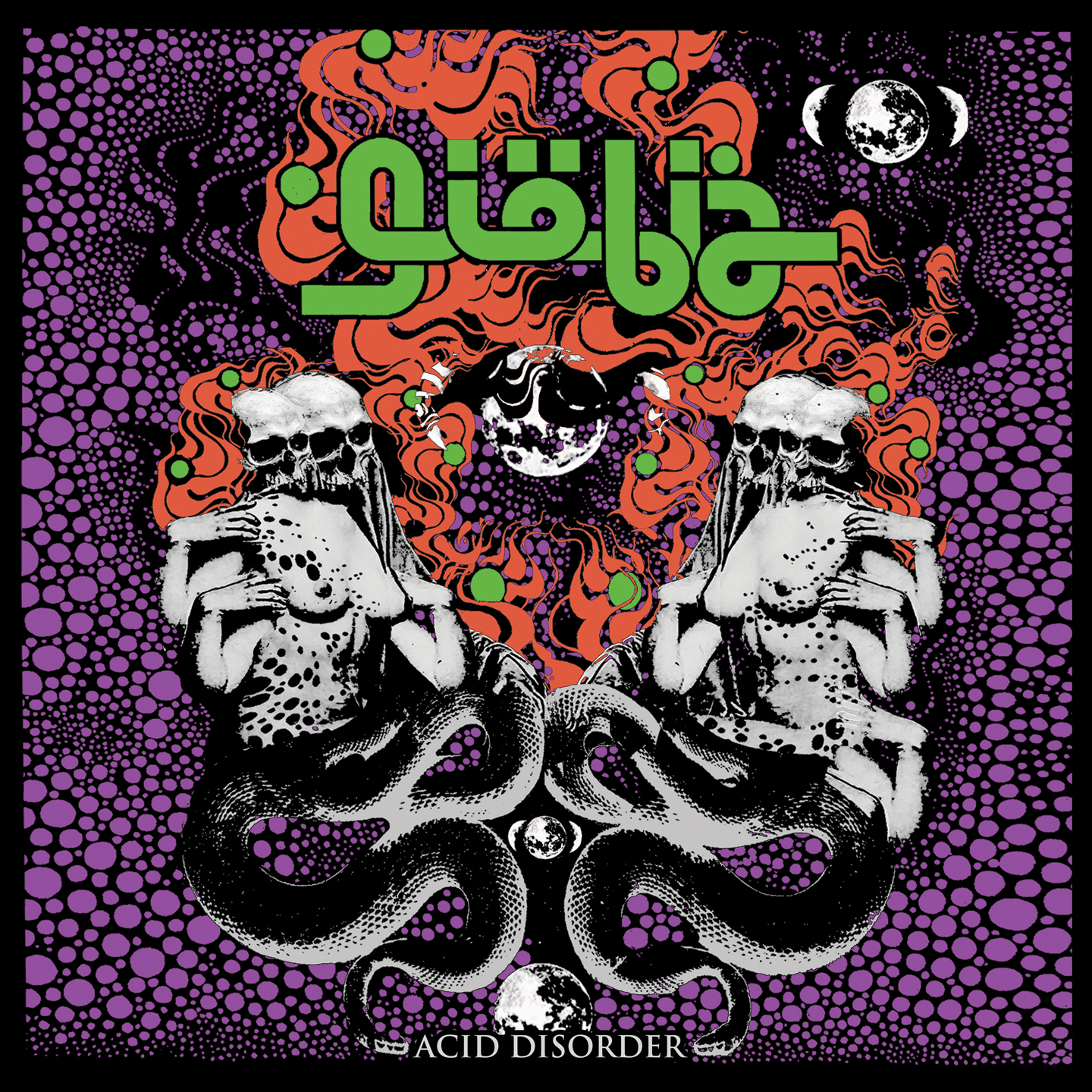 "Acid Disorder" was recorded at Elfo Studio in Piacenza, Italy, between March and October 2022.
Engineered and mixed by Daniele Mandelli and Bazu. Mastered by Giovanni Versari at La Maestà Studio.
Cover album and artwork realized by Trevor Tipton.
GIÖBIA is
Bazu – Vocals / String Instruments
Detrji – Bass
Melissa – Synth / Vocals
Pietro – Drums